May 22
Lynn is on the Programme Committee for SPIE Frontiers in Biophotonics and Imaging II to be held in Birmingham, UK, 6th-8th December, as part of SPIE PhotonEx.
April 2022
We have posted our recent work from nusense on bioRXiv! 'OptoRheo: Simultaneous in situ micro-mechanical sensing and 3D imaging of live cell cultures'.
February 2022
Lynn is Topic co-chair for the Trapping and Manipulation session at Photon 2022 taking place in Nottingham, UK, 30th August-2nd September 2022.
December 21
Our review paper with Maiwenn Kersaudy-Kerhoas' group is out in Analytical Chemistry! 'Current and Emerging Microfluidic-Based Integrated Solutions for Free Hemoglobin and Hemolysis Detection and Measurement'.
September 21
Lynn gives a talk '3D microrheology using optical tweezers with integrated multiplane microscopy' at Frontiers in Biophotonics and Bioimaging, part of SPIE PhotonEx in Glasgow, UK, 29th September 2021.
September 21
Welcome to Grace, Maxim and Max who will be joining the lab for their Honours projects.
July 21
Welcome to Carolina who will work over the summer to measure cell geometry and stiffness using bio-AFM.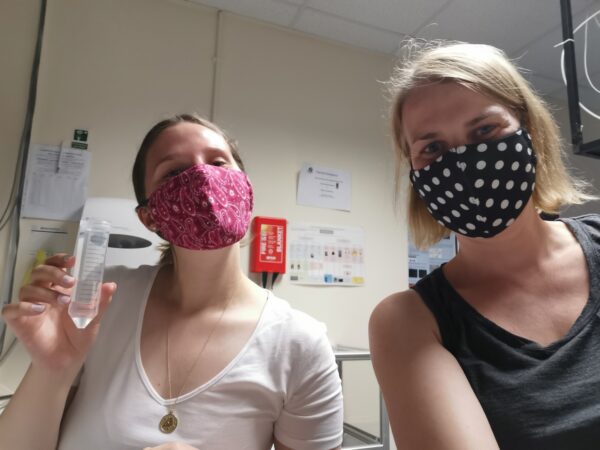 July 21
Congratulations to Josie and Fyntan, our undergraduate project students, on their graduation.
June 21
U-care website goes live. Click here to see it. Exciting PhD and postdoc opportunities will be available.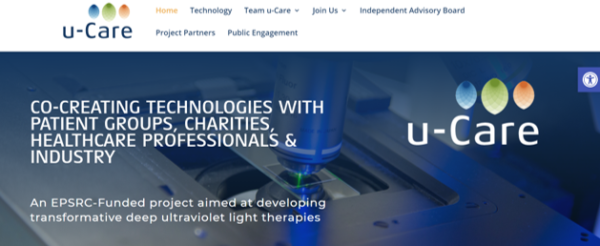 April 2021
Lynn gives a talk as part of the institute seminar series 'An optical fibre for trapping and manipulation of single cells'.
April 2021
Lynn gives a talk at OSA's Biophotonics Congress 'Optical Manipulation and its Applications' meeting. If you are registered to attend the meeting you can watch the talk, 'Machined multi-core fibre tweezers for single cell manipulation', here. The proceedings paper is here.
April 2021
Our paper 'Microrheology with an anisotropic optical trap' is published in Frontiers in Physics.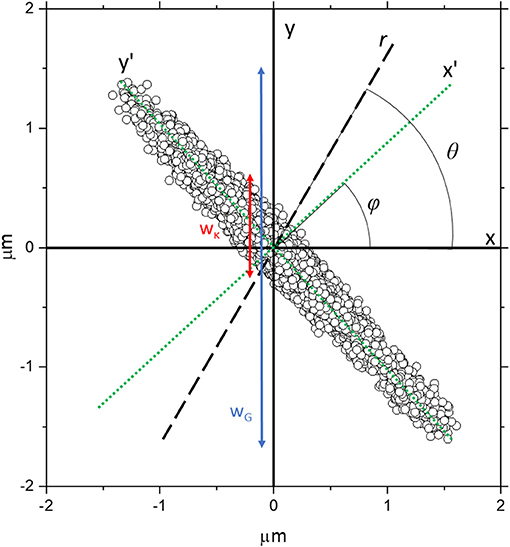 March 2021
Our paper 'Optical tweezers with integrated multi-plane microscopy (OpTIMuM): a new tool for 3D microrheology' is published in Scientific Reports. This is a key development of technology for our nu-sense project- to allow 3D microrheology measurements to be made.

January 2021
We say goodbye and wish good luck to Dr Andrew Matheson, who moves on to a new job after his terrific contribution to nu-sense.
September 2020
Lynn gives a teaching seminar to the institute 'Flipped classroom in year 1 Physics- How undergraduates will learn this year'.
September 2020
Welcome to Josie and Fyntan who will be completing their Bachelor's and Master's project in the Biophotonics group.
March 2020
Lockdown in the UK means that we have shut down the lab. Hope to be back soon.
March 2020
Congratulations to Fyntan and Calum for completing their BSc projects.
February 2020
Grant success! Delighted to be part of this EPSRC funded U-care collaboration to develop deep ultraviolet light therapies.
https://gow.epsrc.ukri.org/NGBOViewGrant.aspx?GrantRef=EP/T020903/1
January 2020
Our nu-sense project website is now live. Check it out here for updates, outputs and profiles of the researchers.
December 2019
Lynn gives a talk to the EPS teaching development group about our use of flipped classroom teaching in year 1 physics at Heriot Watt.
December 2019
We have funding awarded by SULSA for a collaborative project with University of Edinburgh on creating microfluidic devices to improve imaging of bacteria.
December 2019
Lynn gives at talk to science students at Kinross High School about her research.
November 2019
Our paper 'Femtosecond laser fabrication of silver nanostructures in glass for surface enhanced Raman spectroscopy' has been published in Scientific Reports.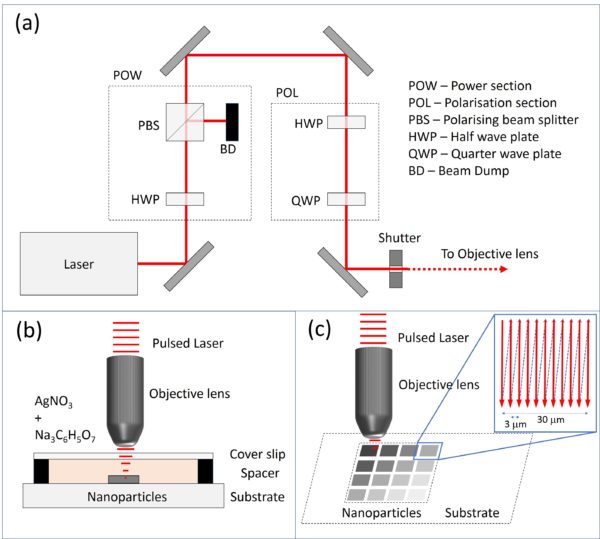 November 2019
Lynn gives at talk 'Shedding New Light on Biology' to senior science students at Grantown Grammar School, Grantown-on-Spey.
November 2019
We are travelling to University of Nottingham for a 'nusense' project meeting.
October 2019
Delighted to host Dr Caroline Muellenbroich, University of Glasgow, who will give the IB3 seminar '20,000 leagues under the surface: Novel optogenetic and microscopy techniques for cardiac electrophysiology and neuroscience'.
September 2019
We welcome Calum and Fyntan to the group to carry out their BSc projects.
September 2019
Lynn is attending SULSA's 'Disruptive Technologies in the Life Sciences Conference'.
September 2019
Delighted to be hosting Dr Tania Mendonca, University of Nottingham, for a week of experiments with Dr Andrew Matheson on multiplane imaging and 3D microrheology.
September 2019
Lynn gives a seminar at the institute Principal Investigator day 'Integrated optical and microfluidic technologies for cell manipulation and sensing'.
July 2019
Congratulation to Mr Sean Keenan, who has won funding for a Rank Prize Fund vacation studentship in the group. His project over the summer is 'Probing the mechanical properties of microalgae surroundings at the microscale using optical tweezer microrheology'. He will be setting up an inverted optical tweezer and developing the software to perform optical tweezer microrheology in our lab.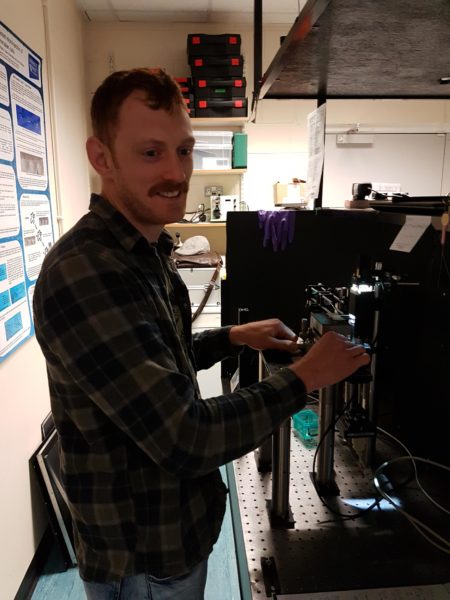 June 2019
Pleased to host Dr Ann Fitzpatrick, Diamond Light source, for a joint IPaQS/IB3 seminar 'Developing Time-Resolved Experiments at Diamond Light Source'.
June 2019
We are attending the Photonex Scotland 2019 conference 'Advances in Photonic Tools and Techniques for Life Sciences'.
May 2019
We are attending the International Conference on Biophotonics.
March 2019
Congratulations to Fraser, Ross and John for completing their BSc projects in the group and giving their final presentations.
February 2019
Lynn gives a talk 'A spotlight on Biophotonics' to the Heriot Watt University Physics Society.
January 2019
We are happy to host Dr Manlio Tassieri, University of Glasgow, for the IB3 seminar. His talk is Microrheology with Optical Tweezers: Peaks & Troughs.
January 2019
Lynn attends the UKRI technology Touching Life network 'Integrative Biological Imaging Network'.